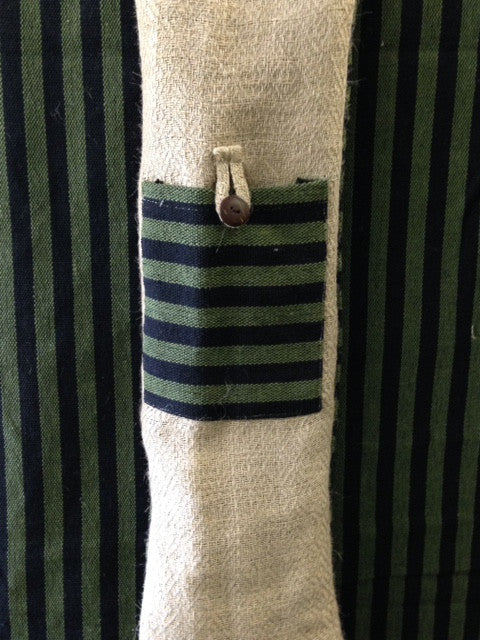 Hemp Yoga Mat Throw and Bag from High on Health
Hemp and cotton blend throw and yoga mat bag!  Green and black stripe front, with natural tan 100% hemp back with High On Health logo! Use as a pad for your yoga mat, camping or deck mat, beach or park throw... the uses are endless!!  Bag has a strap that extends to 38" with a bungee closure top and a front pocket large enough to fit an iPhone 6 Plus!
Dimensions of Hemp Throw: L-65" W- 27"
Dimensions of Bag: L-30" W-7"