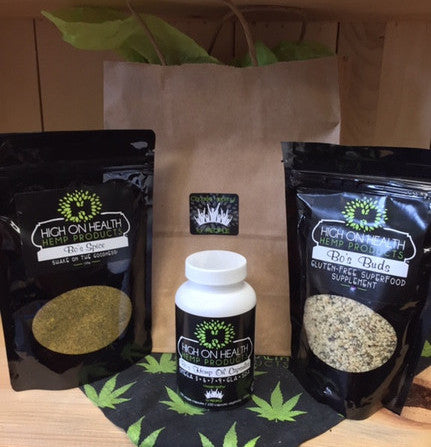 Gift Pack 2 For Healthy People / Free Shipping! from High on Health
Choose healthy for your friends and loved ones! Amongst other benefits, hemp provides balanced omega essential fatty acids, and improves heart health and cognitive functioning.
Value gift pack contains:
Bo's Spice (100g)
Bo's Buds (150g)
Bo's Hemp Oil Capsules (100 count)
Free shipping!